Patron Picked – Holtz Collared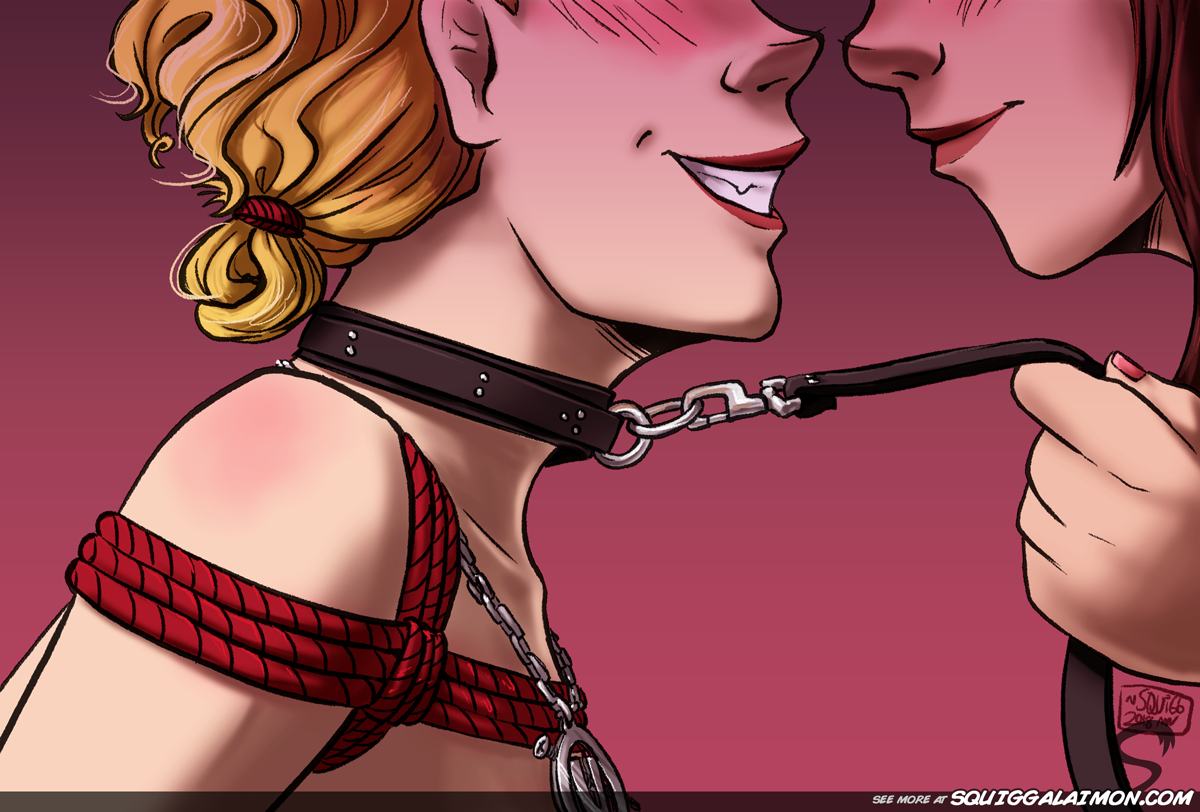 [ Reblog on Tumblr ]

These feel oh-so very self-indulgent. (You can definitely read this as were-Holtzmann too, if you'd like.)
Also also also… there may be prints of this (and other holtzbert smut) available. Message me, if you're interested.
Pledge to my patreon and you can potentially have your requests illustrated like this (not just fanart either, OCs too).
---
2018. Adobe Photoshop CS6; Wacom Cintiq 22HD; Original is 2956 x 2000 px.
Tags: 2018, bdsm, bisexual, bondage, breasts, collar, erin gilbert, fanart, fanart friday, female, femslash, ghostbusters, holtzbert, jillian holtzmann, ladies, patron picked, queer, sapphic, sex, shibari, wereholtz, wlw, wolfmann