Fanart Friday – Holtzbert Skinny Dipping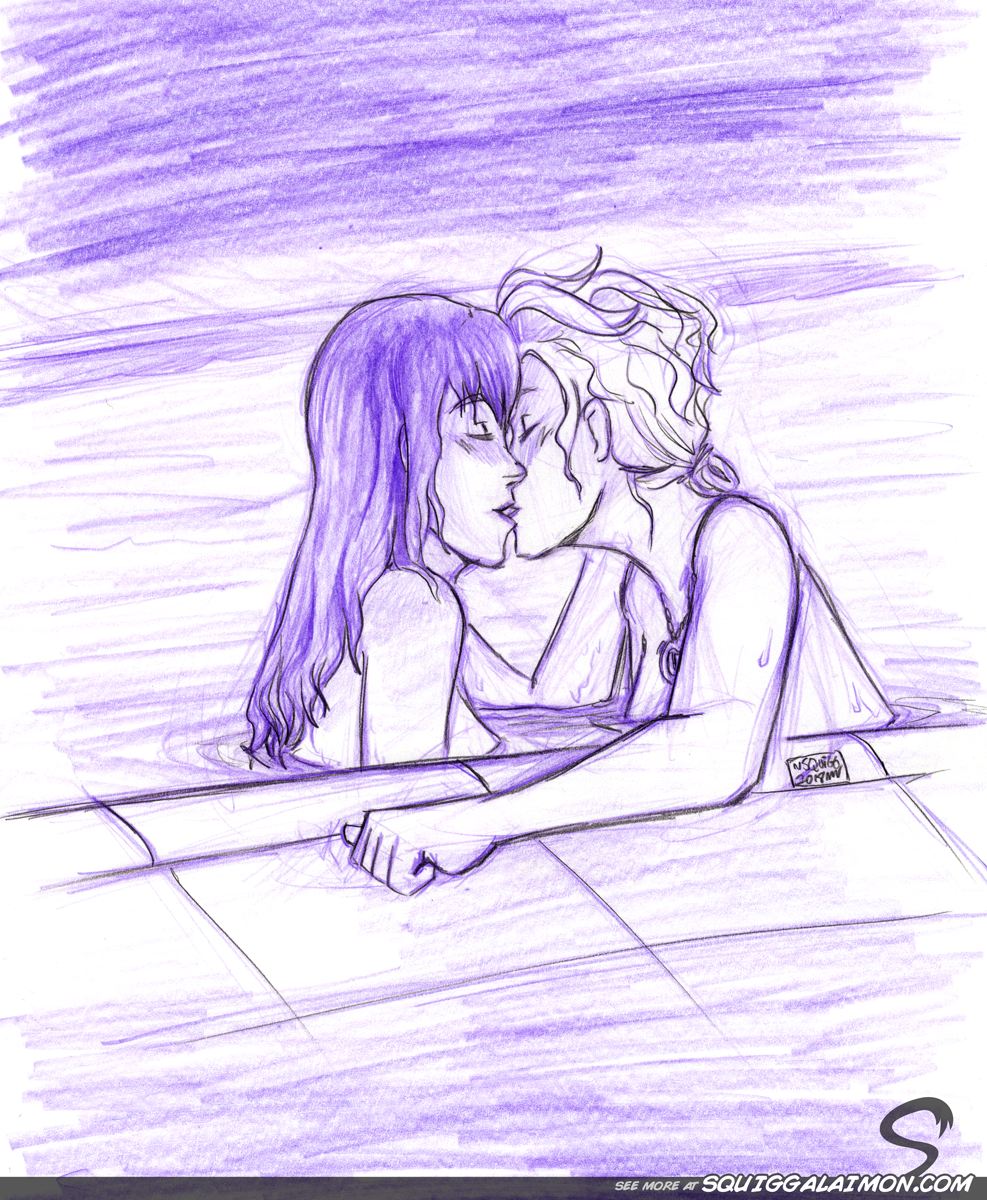 [ Reblog on Tumblr ]

Bless all of you for enabling my need to draw more holtzbert.
This original is for sale for $30 + shipping. Message me if you're interested.
Want your request drawn for FREE? Just comment here with SFW requests or here for NSFW requests.
---
2018. Cardstock; Staedtler mechanical pencil; Prismacolor Colerase pencil; Original is 8.5″ x 11″.
Tags: 2018, bisexual, breasts, erin gilbert, fanart, fanart friday, female, femslash, ghostbusters, holtzbert, jillian holtzmann, kiss, kissing, ladies, queer, sapphic, sex, sketch, skinny dipping, traditional art, wlw