Fanart Friday – Hot for Teacher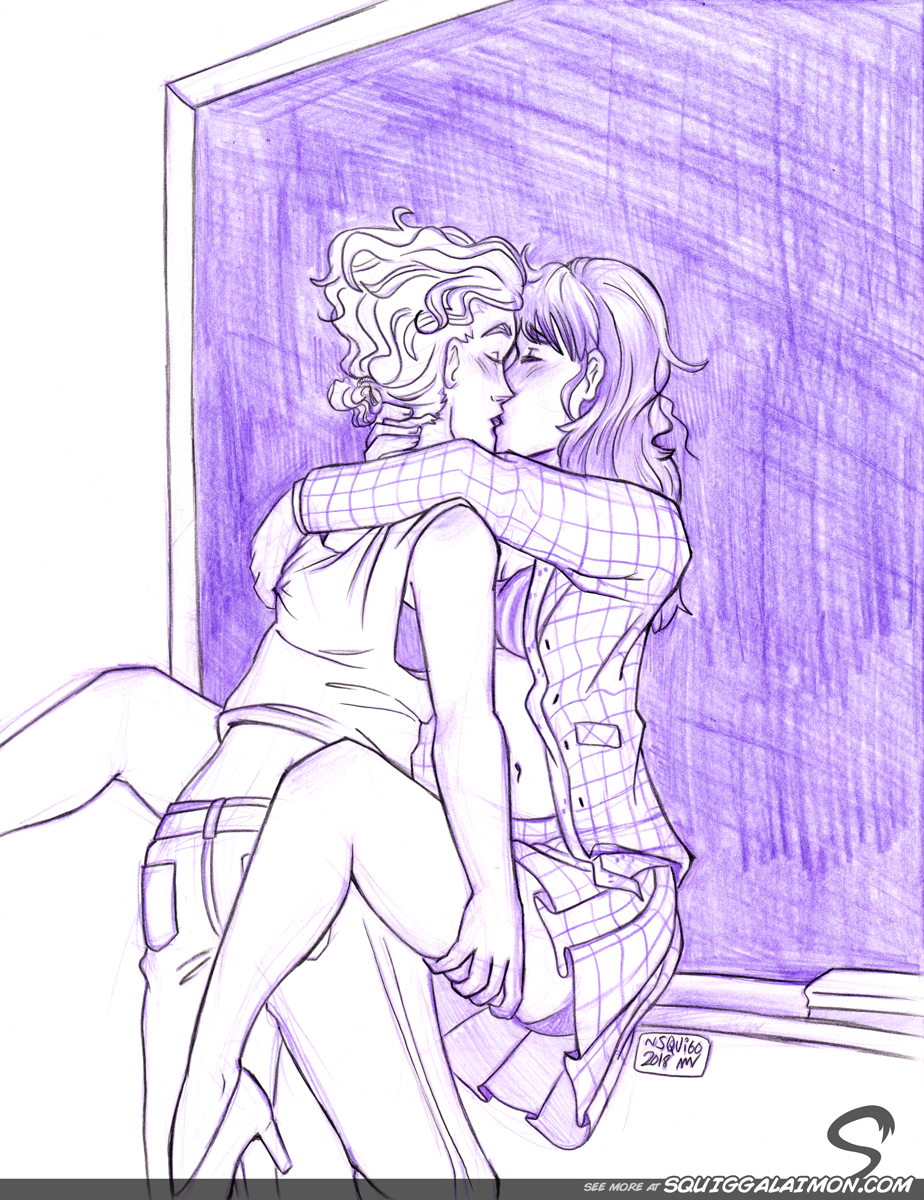 [ Reblog on Tumblr ]

I'm revamping how I do my requests on patreon, but in the interim as I tweak things on the backend, here's the last of my fanart fridays, featuring some student/teacher roleplay.
Original is for sale in my storenvy store!: http://eevachu.storenvy.com/products/24177210-fanart-friday-hot-for-teacher
---
2018. Cardstock; Staedtler mechanical pencil; Prismacolor Colerase pencil; Original is 8.5″ x 11″.
Tags: 2018, bisexual, breasts, erin gilbert, fanart, fanart friday, female, femslash, ghostbusters, holtzbert, jillian holtzmann, kiss, kissing, ladies, make out, making out, professor, queer, sapphic, sex, sketch, student, teacher, teacher/student, traditional art, wlw