Aurali & Shenzi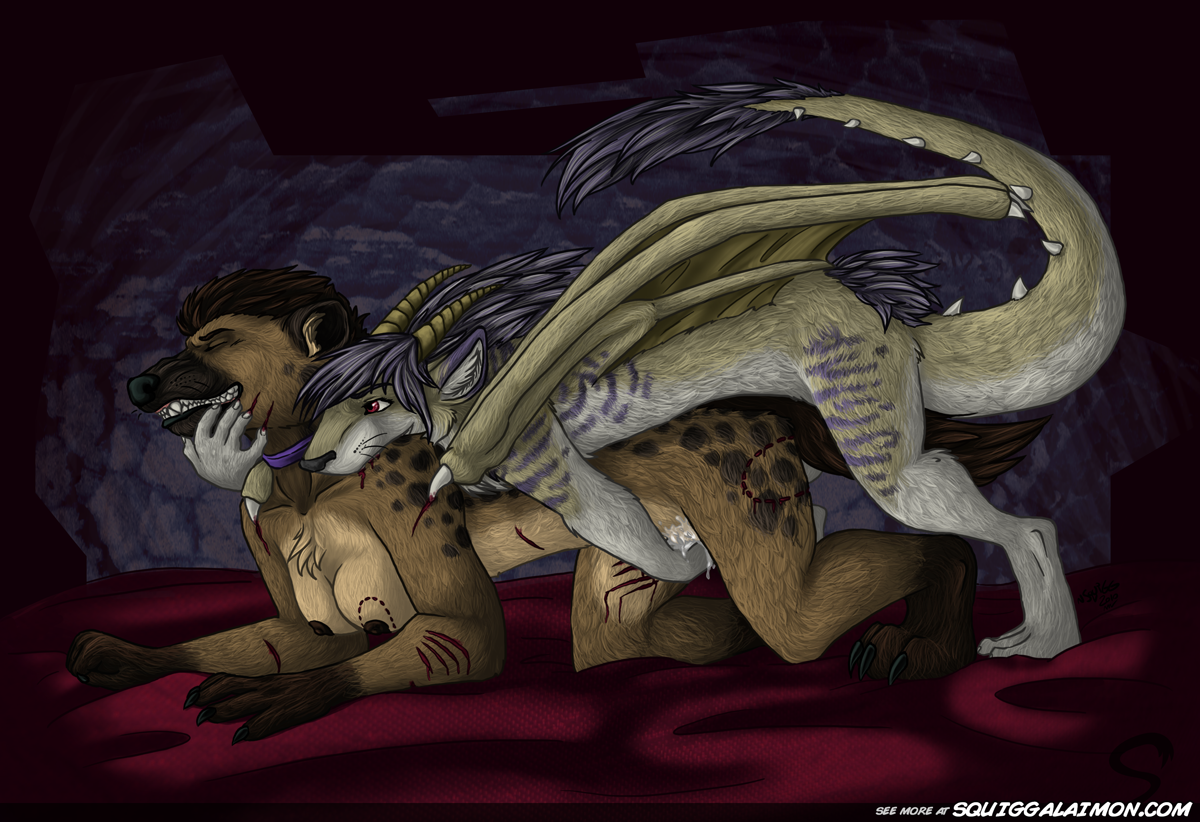 [ reblog on tumblr ]
Art from back when I was 18, just starting out in the commission world, just starting out with drawing porn.
(Original title: "Was 2010 only two years ago?") Original Comment:
Feels like it was a much longer time ago than just two years, hot fucking damn. Here's a mouldy oldy from that time; a commission featuring Aurali / Shenzi, those crazy chickas.

Om. Nom. Nom…
2010. Adobe Photoshop CS5; Wacom Graphire tablet; Original is 3000 x 2056 px.
Tags: 2010, aurali, bdsm, biting, blood, breasts, commission, cum, cutting, dragon, female, furry, gore, hyena, ladies, photoshop, punishment, scratches, sex, shenzi, vagina, violence, wacom graphire, yiff